Table Whimsies
My new found hobby is now making unusual dishes from thrift store throwaways. This is in combination with my other favorite hobby of poking through every shelf in any thrift store I can find! I saw a few at a garden shop and they called them Whimsies. Some for outside and some for table decorations.
Table whimsies are perfect for entertaining!
Having that one unusual dish you can build your table around gives you confidence.
Anyway.....Here are several different types I put together.
This is a great tea party whimsy
Or for a birthday party. Hey, even an unbirthday party! I would put cookies or candies on top and cake squares on the bottom to serve with tea.
The 3D look on this one is really striking!
It was actually designed by me as a garden whimsy, a plate flower. As
a table whimsy, it might be more fun. The flower bowl can hold petals or a candle. It will hold chips nicely or even just candies and nuts.
This one would be fun for a fiesta or a western style party.
It stands on a four inch square green glass pedestal. I picture cheese on one side and crackers on the other. You could put fried pear cactus all around or simply pile it high with tortilla chips.
This last one one isn't done. I'm still on the fence about it. I love both pieces so much I can't decide if they each need to be featured or if they just belong together.
What do you think?
This is how it looks from a distance

The top has a touch of Chinese red which ties in with the base.
I would center it better when using my adhesive, but isn't this red bowl fabulous?
It takes a lot of time to find just the right dishes to put a whimsy together.
Nothing is more fun for me to play with. Even as a child my favorite gift ever was my blue willow china toy dishes.
Some great links at this party: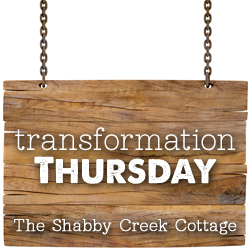 and
Feathered Nest Friday
My Romantic Home
Flea Market Finds
Boogieboard Cottage